Day 1 - Monday, June 15, 2020
---
Chemically Modified Guide RNAs to Improve Stability and Accuracy
10am EDT / 3pm BST / 4pm CEST
Agilent's chemical RNA synthesis technology allows for the synthesis of longer, high-fidelity RNAs for use as guide RNAs in CRISPR applications. We provide single piece, chemically synthesized sgRNA up to 164 nucleotides for CRISPR applications including Cas9, Cas12a, Cas9 activators via SAM & Prime Editing. Agilent's patented chemical modifications improve guide stability and thus increase editing activity. In addition, we utilize our best in class HPLC systems for purification, resulting in ultra-pure sgRNA. Come attend this seminar to learn more about the tools that will push your research to the next level.
Agilent's chemical RNA synthesis of longer high-fidelity RNAs up to 164 nucleotides for use as guide RNAs for CRISPR applications, including Cas9, Cas12a, Cas9 activators via SAM & Prime Editing
Development of patented chemical modifications and characterization of synthetic guide RNAs to improve guide stability and thus increase editing activity
Pooled strategies can for screening purposes
Optimizing CRISPR guides for more robust gene editing for research and therapeutic applications
Speakers:

Dan Fisher, MS, MBA
Market Development Manager, CRISPR Genome Engineering
Agilent
View More Details +
Enabling Manufacturing of Next-Generation Biopharmaceuticals Using Cell Line Development on the Beacon® System
11am EDT / 4pm BST / 5pm CEST
The future development of next-generation biopharmaceuticals will require rapid and scalable workflows to produce cell lines secreting novel molecular formats, reflective of the ever-diversifying therapeutic landscape.
In this BPI webinar, we will hear from Anupam Singhal, PhD, who will provide a brief overview of how Cell Line Development (CLD) on the Beacon optofluidic system can be used to efficiently identify cell lines secreting both traditional and non-traditional antibody-based molecules with high productivity and >99% monoclonality assurance in under 1 week. Robyn Emmins, PhD, from GSK, will then describe how the Beacon system has been embedded at GSK to increase portfolio capacity and to take elements of the CLD process off the project critical path.
Case studies will be presented demonstrating the robustness and applicability of the Beacon technology to GSK's portfolio and how its' information-rich outputs are being integrated into GSK's data infrastructure to accelerate platform development. Robyn will also demonstrate how GSK has used the Beacon system to screen cell lines producing both traditional and novel-format antibody-based molecules using multiple assays on the Beacon.
Speakers:

Anupam Singhal, PhD
Product Manager, Antibody Therapeutics
Berkeley Lights

Robyn Emmins, PhD
Group Leader: Cell Line Development, Biopharm Process Research
GSK
View More Details +
CHO Cell Engineering Targets: Reducing Cell-Cell Aggregate Formation and Insulin Degradation in Culture Media, Two Case Studies
12pm EDT / 5pm BST / 6pm CEST
Cell engineering is used to enhance manufacturing processes and improve titer/product quality in CHO cultures. Here we present two case studies where we investigated 1) role of intercellular cell adhesion molecule-1 (ICAM-1) in cell-cell aggregate formation in CHO cultures and 2) unexpected expression of insulin degrading enzyme (IDE) by CHO cells and its contribution to insulin degradation in culture media.
Speaker:

>
Shahram Misaghi
Senior Scientist
Genentech
View More Details +
Day 2 - Tuesday, June 16, 2020
---
Rapid At-Line Amino Acid and Nutrient Profiling from Bioprocess Media with the Rebel Analyzer
9am EDT / 2pm BST / 3pm CEST
Presented here is a new automated benchtop analyzer for targeted cell media analysis called the Rebel. The data provided by the system may accelerate process development analytics by days to weeks over traditional core lab or 3rd-party test practices. The Rebel enables expansive (>30 analytes) and rapid analysis of cell media with just ten microliters of sample. The Rebel analyzer can run samples with only filtration and dilution, eliminating the need for labeling required from comparable approaches. This presentation will highlight the robustness of the platform along with several applications including its use for fresh and spent media analysis.
Speaker:

Glenn A. Harris
Director of Integrated Life Sciences
908 Devices
View More Details +
Quantitative LC-MS Solution for Cell Culture Media Analysis
10am EST / 3pm GMT / 4pm CET
Biotherapeutic production requires precise monitoring of cell culture medium components across development and manufacturing stages. Cell culture media (CCM) and feeds tailored to specific cell lines maintain or improve the process yield, drug efficiency, safety and quality consistency. While there is a vital need to develop analytical methods for cell culture media (CCM) analysis, the diversity of compound classes and wide dynamic range of their natural abundances make the assay development challenging. Recently, SCIEX introduced a MRM based workflow to quantify 110 cell culture components with a single LC-MS method. 1 This MRM workflow provides superior quantitation of the targeted CCM analyte in the defined list. Beyond the targeted quantitation workflow, there are also increased discussions in this area of research on simultaneously quantifying and confirming all analytes (expected or unexpected) in the CCM. In this aspect, SWATH® acquisition has been attracting significant interests, as it provides high resolution MS/MS level quantification and confirmation/identification of every detectable compound. Herein, a data independent workflow using SWATH® acquisition is demonstrated for comprehensive CCM analysis.

Learning points:
Superior separation of critical cell culture media components over a broad range of chemistries
An MRM-driven method with more than 500 transitions that is easily convertible to other chromatographic systems, including polar and nonpolar as well as positive and negative polarity components within a single method
High sensitivity and dynamic range when using a SCIEX QTRAP® 6500+ , Triple QuadTM 6500+ system and 6600+ TripleTOF system
A powerful data independent workflow using SWATH® acquisition was demonstrated for comprehensive cell culture media analysis. It provided 1) the high resolution MS/MS based quantitation and confirmation of every detectable compound in media, 2) the full data processing software solution including library search and statistical analysis.
A full software solution for direct quantitation and principal components based graphical visualization
Speaker: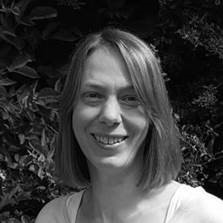 Cathy Lane
Senior Applications Support Specialist
SCIEX
View More Details +
Day 3 - Wednesday, June 17, 2020
---
Purifying Biotherapeutic Molecules with Unique Chromatography Selectivities
9am EST / 2pm GMT / 3pm CET
The increasing number of sophisticated molecules entering today's biologics-development pipeline can pose purification challenges during process development in the biopharmaceutical industry. Join Dr. Mark Snyder as he discusses scalable purification strategies from capture to polishing of these biomolecules. Case studies to design robust purification methods and increase overall bioprocessing efficiencies will be presented.
Topics Include:
Hydrophobic anionic exchange mixed-mode resin, Nuvia aPrime 4A, designed for the purification of the diverse and expanding biotherapeutics
Calcium affinity cation exchange mixed-mode media, CHT XT, fine-tuned for superior removal of aggregates and process impurities and virus purification
High performance strong anion exchange resin, Nuvia HP-Q, engineered for large biomolecule purification like plasma proteins IgA and IgM, viruses and VLPs
Speaker:

Mark A. Snyder, Ph.D
R&D Manager, Process Chromatography Applications
Bio-Rad Laboratories
View More Details +
High Throughput Platform and Automated Sample Preparation for Host Cell Protein Analysis to Support Downstream Process Development
10am EDT / 3pm BST / 4pm CEST
Host cell Proteins (HCPs) are process related impurities typically monitored using immunological techniques such as enzyme-linked-immunosorbent assay (ELISA). HCPs may result in adverse events in patients or impact product potency and stability, depending on their identity and quantities. As the final residual amount needs to be assessed for the product quality and aims to reach a minimal level, effective HCPs clearance is of the main objective for process development. In this context analytical demands during process development are steadily growing triggering more HCPs quantity determinations. A high throughput platform using the Gyrolab xP workstation and Gyrolab CHO-HCP E3G kit has been successfully developed and implemented in Sanofi to be able to support accelerated bioprocess development. Moreover, sample preparation is still a time-consuming step. Therefore automated sample dilution step was developed using the Bravo platform (Agilent) to increase throughput, increase results confidence, reduce dilution error, hands-on time and eventually reduce the time to introduce new molecules in clinical studies.
Speakers:

Rob Durham, PhD
Director of Service and Scientific Support, NA
Gyros Protein Technologies

Suzana Petrovic
Analytical Scientist
Sanofi
View More Details +
Novel Approach to Bioprocessing - Replacing Conventional Anion Exchange Chromatography with Single-use Solutions
11am EDT / 4pm BST / 5pm CEST
Utilisation of a new guanidinium-ligand allows replacing reusable resin-based AEX chromatography columns by compact single-use capsules.
This technology overcomes many of the current downstream challenges by offering robust HCP, DNA and viral clearance in a wide range of pH, conductivity and buffers, while ensuring excellent target protein recoveries.
Topics covered in this session include:
Single use AEX chromatography
Host cell Protein and Host cell DNA clearance
Viral clearance
Downstream process optimization and intensification
Speaker:

Joris Van de Velde
Senior Application Engineer
3M – Separation and Purification Sciences Division
View More Details +
Use of Developability Assessments in a mid-size Biotech Company
12pm EDT / 5pm BST / 6pm CEST
Review of the broad spectrum of information that one might acquire in a developability assessment
Consideration of the value of these data
Prioritization of test methods to get the most value from the developability assessment
Speaker:

David W. Kahn
Vice President, BioPharmaceutical Development
MacroGenics
View More Details +
Day 4 - Thursday, June 18, 2020
---
New, Scalable Platform Tools for Simplifying Process Intensification in Commercial Scale Single Use Facilities
9am EST / 2pm GMT / 3pm CET
Much of the industry's growth so far has been based on monoclonal antibody (mAb) therapies, allowing to platformize on large scale Fed Batch cell culture and Protein A centered downstream. The current biological product pipelines, however are becoming more diverse, while at the same time product demands and cost pressures are increasing. Future bio-manufacturing facilities or facility networks, must therefore be suitable to cope with varying demand volumes, demand fluctuations and molecule types, while producing at low COGs. Intensified bioprocessing is rapidly gaining momentum to address these challenges by adopting technologies which results in flexible manufacturing plants.
In upstream, perfusion based PI approaches can be used to e.g. generate high cell density cell banks, minimize the seed train or to inoculate the main bioreactors at high cell density. To efficiently develop perfusion approaches has been cumbersome so far, in particular due to the lack of representative high throughput scaled-down perfusion process development tools. Here we present scalable platform tools such as High cell density cell banks, Rocking Motion (RM) and stirred tank perfusion bioreactors for efficient perfusion cell culture development and implementation at large scale. The presentation will also shed light on high throughput tools for perfusion clone and media screening and perfusion process development, and the PAT and data analytical tools to improve process understanding and control.
As technologies and processes are evolving in upstream consistent high titers of 10 g/L and beyond are becoming a reality resulting in annual outputs of >1500 kg/year from a Single use or Hybrid facility. This poses certain bottlenecks in downstream to process these higher masses. This presentation will highlight how a technology toolbox approaches for DSP would enable process intensification in efficiently processing material generated upstream for both existing and new facilities at small and large scales.
These developments demonstrate that suppliers, such as Sartorius Stedim Biotech are actively embracing the BPOG process technologies roadmap vision and generating the tools and services required by industry for tomorrow's Biopharmaceutical manufacturing.
Speakers:
Tom Erdenberger
Senior Platform Technology Consultant, Segment Marketing Proteins
Sartorius Stedim

Gerben Zijlstra
Senior Platform Technology Consultant, Segment Marketing Proteins
Sartorius Stedim Netherlands
View More Details +
Cell Culture Media Developed for Perfusion Can Drive Increased Performance in Perfusion
10am EDT / 3pm BST / 4pm CEST
Over the past several years, perfusion has become an increasingly attractive process in the biopharmaceutical industry. It is seen as an opportunity to improve overall production efficiency; and a natural fit for integration into continuous bioprocessing workflows. With this change in manufacturing trends, there is an increased demand for media formulations tailored for perfusion. However, there are a variety of perfusion processes in use today, and the differences in these processes must be considered when evaluating medium candidates. Here we will provide a brief description of the most common types of perfusion and data showing how a medium that is specifically designed for perfusion can drive increased performance. We will also outline best practices for screening medium candidates for a perfusion process.
Speakers:

Christopher Brau
Staff Scientist, Cell Biology
Thermo Fisher Scientific
View More Details +
Monitoring Cell Populations and Tunable Promoters for Robust Continuous Upstream Processing
11am EDT / 4pm BST / 5pm CEST
TBD
Speakers:
Christoph Herwig, Ph.D.
Professor
Vienna University of Technology
View More Details +
Day 5 - Monday, June 22, 2020
---
Current Analytical Approaches to Biophysical Characterization in a Regulatory Environment
9am EDT / 2pm BST / 3pm CEST
Structural integrity of protein-based therapeutics is one of the major challenges in the biopharmaceutical industry where multiple factors such as the stability, efficacy and shelf life could be affected following minor changes in manufacturing process. Multiple Biophysical methods employing spectroscopic and calorimetric tools can be used for analysing Higher Order Structure (HOS). Moreover, with an increasing demand for generating as much structural information as possible for regulatory submissions, a requirement for these analyses in a GMP set up is also important. This presentation from Intertek's biophysical expert, Anshuman Shukla, details different biophysical techniques, their application and usefulness in a regulatory set up.
Speaker: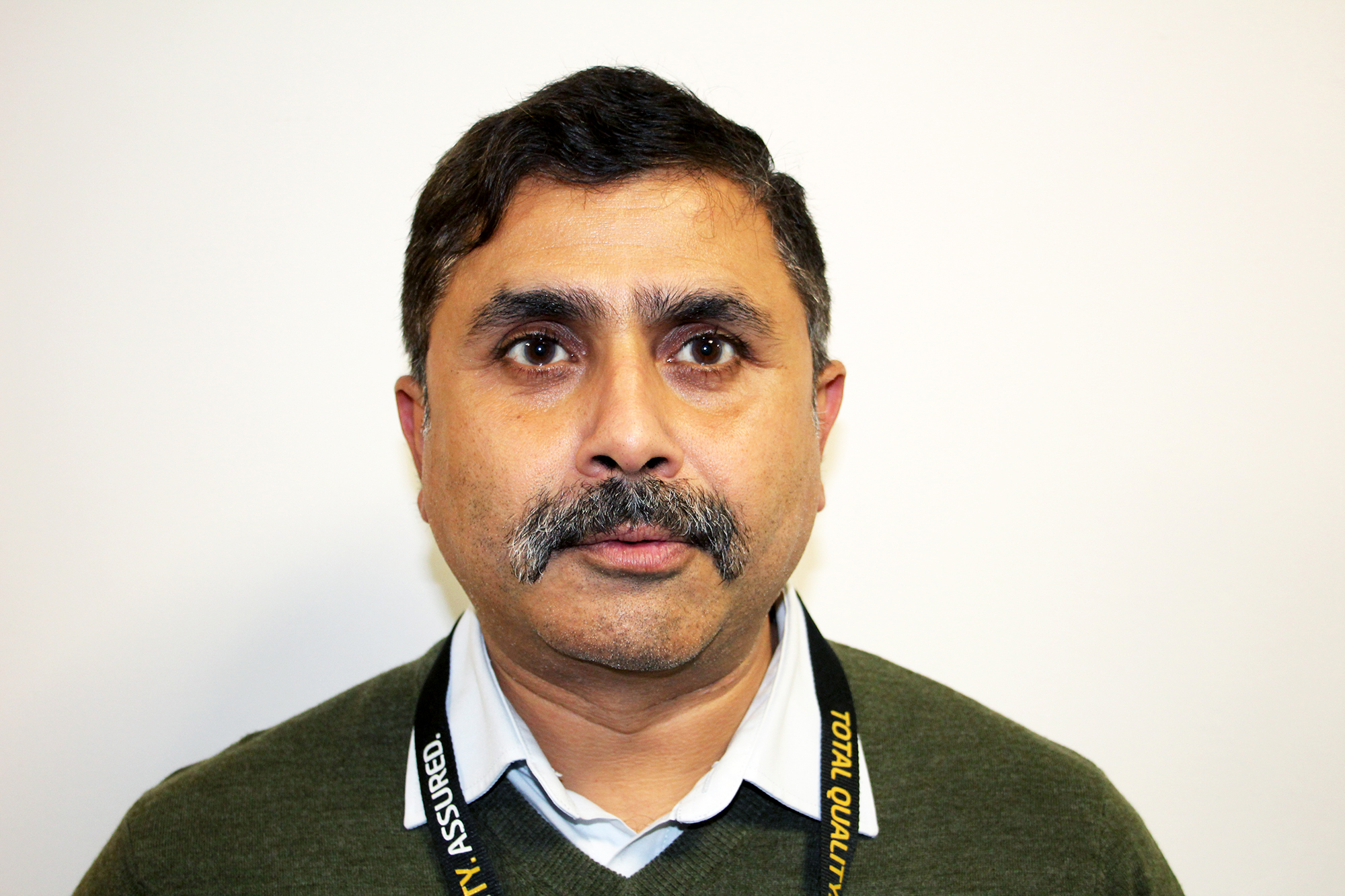 Anshuman Shukla
Biophysical Expert
Intertek Pharmaceutical Services
View More Details +
Digitalizing biopharma: How raw material data can maximize biopharma supply chain and manufacturing practices
10am EDT / 3pm BST / 4pm CEST
As the transformation of biopharmaceutical manufacturing continues to evolve, biopharmaceutical manufacturers and raw material suppliers are entering the frontier of "biopharma 4.0" where AI, big data and smart systems are being leveraged to help transform the business model. From incoming good receipts and raw material testing, to process development, manufacturing troubleshooting and predictive analytics targeting consistent and predictable biomanufacturing, data exchange programs with raw material manufacturers can have an immediate impact in the journey of creating a digital biomanufacturing process that reduces cost and improves productivity.
Speaker:

Claudia Berrón
Senior Vice President, Business Development and Commercial Operations, BioPharma Production
Avantor
View More Details +
Digital Transformation and Bioprocessing 4.0- The Path to Smart Manufacturing
11am EDT / 4pm BST / 5pm CEST
This presentation describes ways to leverage and implement Industry 4.0 technologies in biopharmaceutical manufacturing. An accelerated process development workflow is described that employs micro-scale technologies, modular unit operations with integrated process control and monitoring systems, systems integration, and full plant automation. How to best develop and transfer knowledge between steps in the workflow via first-principles models, data analytics, and machine learning is discussed.
Speaker:

Richard D. Braatz
Edwin R. Gilliland Professor
Massachusetts Institute of Technology
View More Details +
Day 6 - Tuesday, June 23, 2020
---
Clinical Readiness: Practical and Innovative Solutions for AAV Development and Manufacturing
9am EDT / 2pm BST / 3pm CEST
What are the current challenges and future promises of adeno-associated virus (AAV), lentivirus, and lipid nanoparticles in gene therapies? George Buchman, Ph.D., Vice President of Preclinical & Process Development at Catalent Gene Therapy, will discuss specific case studies for neuromuscular degenerative indications, AAV technology and manufacturing, strategies for navigating the current regulatory environments in the U.S. and Europe, and much more in this upcoming webinar.
Speaker:

George Buchman, PhD
VP, Preclinical & Process Development
Catalent Gene Therapy
View More Details +
Vero Cell Cultivation for Vaccine Production
10am EST / 3pm GMT / 4pm CET
Anchorage-dependent cells, such as Vero cells, are widely used as a platform for viral vector production. To cultivate Vero cells in stirred-tank bioreactors, they require a growth matrix to attach to. The development of processes at bench scale is crucial to establish cost-efficient workflows in larger volumes. In this webinar, we demonstrate, how different process parameter can be monitored and controlled in a perfusion bioprocess to cultivate anchorage-dependent cells. We demonstrate the great potential of using packed-bed bioreactors or microcarrier spin filter for attachment cell-based vaccine production.
Key topics
Importance of high-quality pre-cultures for bioreactor inoculation
Importance of process monitoring and control
Hands-on expertise on how to cultivate and grow anchorage dependent cells on different attachment matrixes.
Speakers:

Amanda Suttle
Research Scientist, Bioprocess
Eppendorf Inc.
View More Details +
Viral Vector Process Development: Applying CE and MS Techniques for In-Process Testing
12pm EDT / 5pm BST / 6pm CEST
This presentation will cover how CE is being used to profile and analytical test Gene Therapy products. The CE methods will be based on the traditional approaches used to characterize protein drugs. It will highlight how a new protein derivatisation step has been developed to fluorescently tag proteins to reach detection limits required for capsid protein profiling of gene therapy products. We will also discuss how capillary gel electrophoresis is being used to profile the plasmid building blocks used to prepare the viral capsids. Finally, we will highlight how CE is being to profile empty vs full adeno associated viral (AAV) particles samples as well as understand the genome integrity of these products.
As a complement to the CE methods we will also show how liquid chromatography-mass spectrometry (LC-MS) is being used to characterize viral capsid proteins. You will discover how LCMS is being used to assess protein purity and profile the post-translational modifications (PTMs) present in the viral proteins using intact MS analysis and SWATH (Independent Data Acquisition) solutions enhancing your data and ensuring confidence in your results.
Speakers: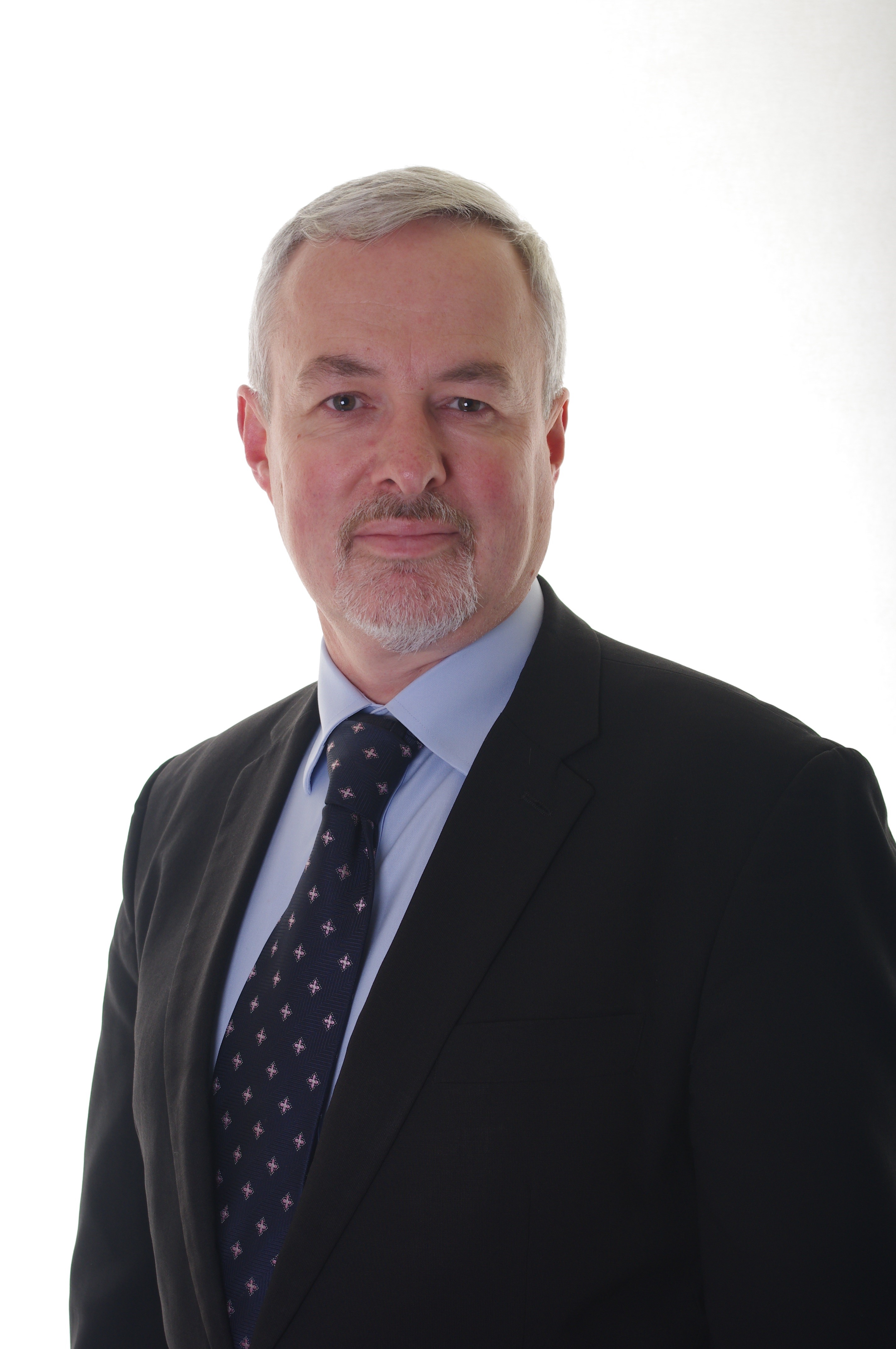 Stephen Lock
Marketing & Market Development Manager
Sciex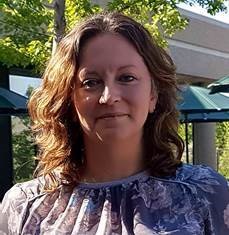 Sibylle Heidelberger
Sr Support Specialist, BioPharma and OMICS
Sciex
View More Details +
Day 7 - Wednesday, June 24, 2020
---
Investigating Developability & Formulation of Biologics
9am EDT / 2pm BST / 3pm CEST
Talk focused on describing best practices around the importance of implementing developability studies during early formulation work flow to enhance optimal drug development.

Speaker:
Shahid Uddin
Director of Drug Product
Immunocore
View More Details +
Data Science or PAT as Control Strategies for Continuous Biomanufacturing
10am EST / 3pm GMT / 4pm CET
Talk focussed on describing best practices around the importance of implementing developability studies during early formulation work flow to enhance optimal drug development.
Speaker:
Christoph Herwig, Ph.D.
Professor
Vienna University of Technology
View More Details +
Multispecific MATCH Antibodies Enable Novel Therapeutic Strategies by Targeting Synergistic Immunomodulatory Functions To The Tumor Microenvironment
11am EDT / 4pm BST / 5pm CEST
Numab's MATCH platform was exploited for the generation of a monovalent trispecific 4-1BB/PD-L1/HSA MATCH3 molecule (NM21-1480) that agonizes 4-1BB on anti-cancer T cells, conditionally upon binding to and blockade of PD-L1 on tumor cells. NM21-1480 shows superior efficacy over conventional CPI therapies and avoid dose limiting toxicities of systemic 4-1BB agonism. Further, tetra-specific MATCH4 molecules are exploited to improve on safety and efficacy of conventional bispecific strategies.
Speaker:
Julia Tietz
Associate Director
Numab Therapeutics
View More Details +
Biologics Drug Product Development: Challenges at the Interface of Formulation, Primary Packaging and Application
12pm EDT / 5pm BST / 6pm CEST
As we see pipelines moving to progressively complex biologics—for example, antibody drug conjugates, bispecific antibodies, fusion proteins and other antibody derivatives—the question of a well designed drug product becomes even more pertinent.

Within the drug product field, pre-filled syringes and other combination products have been receiving increasing attention as the container closure system of choice for injectable drug products, where subcutaneous (SC) self-administration is preferred.

As an integrated approach for Biologics product development at the interface of formulation, primary packaging and application is required to ensure that the final QTPP (Quality Target Product Profile) is met, this presentation will showcase the impact of different protein and placebo formulations on particle formation and the functionality of pre-filled syringes, incl. a supporting case study.

Also, this presentation will highlight a focus on early clinical studies, in regards to the MABEL approach and associated challenges. There will be a second case study assessing the performance and compatibility of CSTDs (closed sterile transfer devices) with product formulation, as their usage has increased post issuing and effectiveness of the USP 800 monograph.
Speaker:

Susanne Joerg
Head of Pharmaceutical Development in Drug Product Services
Lonza
View More Details +