Day 1 - 8th September
REACH Update – Endocrine Disruptors: Properties and Consequences
15:00 CET
Join us to learn more about proposed changes to REACH and what these changes will mean for your program, including:
What you should expect from the REACH revision.
Who can expect required endocrine disruption testing.
Any associated costs that might arise.
Effects of testing outcomes.
Speaker: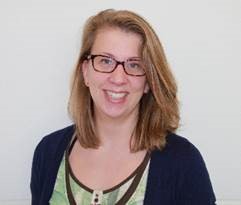 Ilse Tonk, PhD, ERT
Senior Regulatory Toxicologist
Charles River Den Bosch, The Netherlands
View More Details +
Accelerating Regulatory Compliance in Crop Sciences
16:00 CET
Crop Sciences companies face enormous regulatory burdens and complexity as they bring products to market: In order to execute regulatory work flawlessly at speed Crop Science leaders are adopting modern digital tools that maximise collaboration, transparency and efficiency. In our webinar we will share best practices for regulatory management and demonstrate how unifying dossiers, registrations, studies, GAP records and authority communications in an easy-to-use system of record can reduce time to market, business risk and frustration.
Speakers:

Andrew Douglas
Strategy Leader, Chemicals
Veeva


Martin Kappel
Senior Solution Consultant
Veeva

View More Details +
DAY 2 – 9th September
Enforcement of chemicals regulations in Great Britain
14:00 CET
Mike will reflect on the Legislative Regimes in GB since we have left the EU, highlighting what hasn't changed and what has not. He will summarise the current approach to Enforcement in GB, noting the current hot topics and the future priorities.
Speaker:

Mike Potts
Enforcement Officer, Chemicals Regulations Division
HSE
View More Details +
ECHA's contribution to the chemicals strategy for sustainability
16:00 CET
ECHA plays a central role in implementation of chemicals legislation, therefore it has been requested to support the Commission on its ambitious Chemical Strategy for Sustainability (CSS).
The presentation will give an overview on ECHA's support to the chemical strategy, e.g.:
Review of REACH – focus on new information requirements
Inclusion of new hazard classes in CLP
Generic approaches for risk management
One substance, one assessment
Speaker:

Ofelia Bercaru
European Chemicals Agency
Head of Unit – Hazard Assessment
View More Details +