COVID Impact to Life Sciences – Finance, Tax and Supply Chain Implications
Stay Safe, Reduce Risk and Save Money
Date: Wednesday, June 3, 2020
Time: 1:00PM ET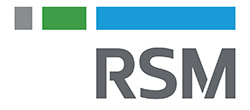 This timely webinar delves into industry-specific COVID impacts, with an eye to the implications for finance, tax and accounting leaders. Gain a real-time update on the economic impacts, key business continuity strategies, and considerations from an audit, tax, VAT and supply chain perspective.
This webinar is designed to equip companies to keep their organization safe, reduce risk and overall save money. Time allotted for audience Q&A.
COVID Update
Business Continuity Considerations
Tax and Audit Considerations
VAT/Tariffs and Supply Chain Considerations
Economic Impact

Labor
Fiscal and Monetary Response (CARES Act, PPP, Main Street Lending Program)
Road to Recovery
Speakers:

John Lanza
National Life Sciences Practice Leader
RSM US LLP

Adam Lohr
Partner, Life Sciences Senior Analyst
RSM US LLP

Simon Kelly
Senior Manager, International Tax, Global VAT - US East Region Leader
RSM US LLP

Mark Ludwig
National Leader, Trade & Tariff Advisory Services
RSM US LLP