Gold Sponsors:



DAY 1 – May 25, 2021
---
Building a Sustainable Future in Transportation and Logistics: On the Road to Resilience
10am EDT / 8am MDT / 7am PDT
Sponsor:

Prior to the pandemic, the industry was focused on sustainability and its impact. Over the past year, priorities have shifted to health and safety, technology, adaptation of work, and managing transportation and supply chain challenges in a pandemic. As we get on the road to recovery and back on track, there is an opportunity for the industry to rethink sustainability and look for alternatives to reduce operating costs and the impacts on our environment. This session will bring together a panel of experts from all modes of transportation, ocean, air and land. The speakers will address topics including fuel surcharges, zero carbon footprint, electrification of transportation, impacts on infrastructure, connecting to the last mile, day runs, port drayage, and more.
Moderator:

Janet Drysdale
Vice-President, Sustainability
CN Rail
Speakers:

Daniel Dagenais
Vice-President, Operations
Montreal Port Authority
Thiago Campos
General Manager
CMA CGM Canada
Gary Lalonde
Vice-President – Truck Sales
Lion Electric
Heather Wood
U.S. Director, Sustainability
CMA CGM Canada
View More Details +
Last Mile Transformations in a Pandemic Environment
11:30am EDT / 9:30am MDT / 8:30am PDT
Sponsor:

The goal posts for the last mile have changed drastically during the pandemic. Getting to the last mile has transformed for many companies. There has been an adaption due to the shift in the demand for online retail sales. The acceleration of e-commerce is a catalyst for the transition from store to door sales. How did some of the retail companies handle and build online infrastructure when their businesses were built on brick and mortar? How do you plan for the shift in space requirements? How do you adapt to the growth of the online distribution channel? How do hire for distribution centres or fulfillment channel changes? How do you maintain customer loyalty and experience or brand engagement for premier brands? What are you planning for in a post pandemic business?
Moderator:

Nick Gaganiaras
Executive Managing Director, Supply Chain Consulting
Colliers International
Speakers:

Jay Taylor
Chief Operating Officer
Mountain Equipment Company
Ryan Ernst
Partner
Deloitte
Liza Amlani
Principal and Founder
Retail Strategy Group
Robert Lefler
General Manager of Delivery Transformation
Canada Post Corporation
View More Details +
DAY 2 – May 26, 2021
---
Next Generation Warehousing: Distribution Strategies in Urban Centres
10am EDT / 8am MDT / 7am PDT
Sponsor: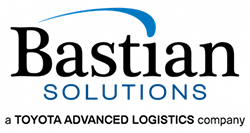 Urbanization combined with e-commerce has changed the supply chain landscape for both retailers and distributors. The end consumers are in high-density cities and their expectation of delivery are no longer measured in weeks, or even days, to receive online and in-store orders. This panel will discuss strategies that address the challenges of the changing consumer profile and expectations as well as how to grow business in an e-commerce-driven economic climate.
Moderator:

Sam Starr
Independent Consultant
Supply Chain & Logistics
Panel:

Kim Baudry
Market Development Director
Dematic

Chris Jarvis
Chief Logistics Officer
GoFor Delivers

Franklin Jones
CEO & Founder
B-Line Urban Delivery
Bryan Hebor
Regional Manager, Canada
Bastian Solutions
View More Details +
The Evolution of the Bionic Supply Chain and Its Impact on Efficiency, Agility and Flexibility
11:30am EDT / 9:30am MDT / 8:30am PDT
Sponsor:

A bionic supply chain leverages the best of what both machines and humans have to offer and allows them to work together seamlessly. This group of panelists will discuss how robots and advanced technologies are merging into day-to-day operations and helping organizations understand what it means to have a bionic supply chain, and how this will affect the industry moving forward. What are the advantages of a bionic supply chain and how can it be best utilized and implemented?
Moderator:

Tom Napier
Product Manager, Automated Pack Station Solutions
PSI Engineering
Panelists:

Fergal Glynn
Vice President, Marketing
6 River Systems

John Ripple
Co-Founder
Esoteric Staffing
View More Details +
Tour: How is Technology Reshaping the Next Generation of Warehousing
1:00pm EDT / 11:00am MDT / 10:00am PDT
Sponsor:

The speakers will discuss and showcase the automated supply chain solutions at The Landmark Group, one of the largest non-food retail groups in the Middle East and India. This gigantic distribution center opens its doors, allowing you exclusive insight into to how Landmark has adapted through the pandemic and future proofed the business by taking control of their supply chain through efficient processes built using automated technology.
Speaker:

Kim Baudry
Market Development Director
Dematic
Karl Ehmann
Project Manager
Dematic
View More Details +
DAY 3 – May 27, 2021
---
Labour Availability & Issues: From Health & Safety Lessons of COVID-19 to the Impact of Increased Automation
10am EDT / 8am MDT / 7am PDT
Sponsor: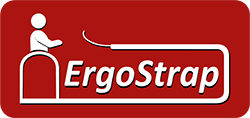 COVID-19 has increased the importance of workplace safety and sparked the issue of labour availability and labour costs. The social distancing guidelines and current outbreaks has impacted how facilities operate and the associated costs. What are some of the main issues impacting labour availability within the supply chain? How is automation impacting recruitment, retention, and adaptability particularly as e-commerce demand continues to rise? How are roles shifting and changing as a result of the pandemic, but also innovation and automation?
Moderator:

Tom Pauls
Managing Director
SCL Search Consultants
Panelists:

Dr. Alauddin Ahmed
Managing Consultant
ValueInfinity

Jon Ratnasamy
Vice President, Supply Chain (Interim)
Wolseley Canada
Maxine Campbell
Director, Human Resources
DHL Supply Chain
View More Details +
Port Capacity: Expansion & Growth Challenges Across the Country
11:30am EDT / 9:30am MDT / 8:30am PDT
Sponsor: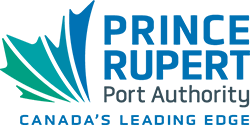 Container port development is very active in Canada from east to west. What are the key factors driving the infrastructure growth and investments for the major ports along our shore lines. This session will address various port expansion and the challenges and solutions they have dealt with during the pandemic. The speaker will discuss issues such as land availability, community, labour issues and more.
Moderator:

Dan Bresolin
Vice President
Intermodal, CN Rail
Panelists:

Andy Herriott
Chief Commercial Officer
PSA Halifax
Tabare Dominguez
Commercial Director
DP World
Chris Ng
Vice-President Marketing & Sales
GCT Canada
View More Details +