Day 1: Monday, April 8, 2019
---
A perspective on the next level of manufacturing development processes for commercially viable autologous cell and gene therapies
9am EST / 2pm GMT / 3pm CET
Manufacturing of autologous Cell and Gene Therapy (C>) products under current Good Manufacturing Practices (cGMP) face several challenges from quality, scalability, and cost perspectives. In particular, these manufacturing processes involve open, manual, and uncontrolled unit operations that increase the risks of manufacturing, cost of treatment, and, most importantly, affect commercial viability. In this webinar, we will highlight Lonza approach towards establishing commercially viable cGMP compliant manufacturing processes for autologous C> applications using a chimeric antigen receptor (CAR-T) based model. We will focus on two major venues from development perspective: (1) implementing best practices to develop and optimize a robust and reproducible cGMP manufacturing process, and (2) implementing innovative, automated, scalable, closed system in the process.
Speakers: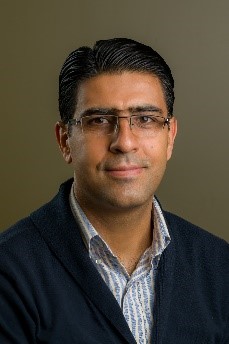 Behnam Ahmadian
Head of Process Development, Cell & Gene Technologies
Lonza Pharma & Biotech
View More Details +
Standardized Flow Cytometry, a key analytical platform in cell therapy manufacturing
10am EST / 3pm GMT / 4pm CET
Flow cytometry is a key component of cell-based product development and manufacturing. From research assays to process optimization and final QC, flow cytometry analytical assay integration can be challenging. Scaling up production in manufacturing requires analytical assays and platforms to be optimized for its setting, efficiently providing informative, consistent, and reproducible QC results.
During this session, you will discover some solutions that will help you:
Design flow cytometry assays that result in better understanding of cell-based products and processes
Standardise flow cytometry operations through reagent design and system automation for consistent results and improved efficiency
Reliably transfer your cell characterization assays across multiple manufacturing sites and assure reproducible results across the world.
Speakers: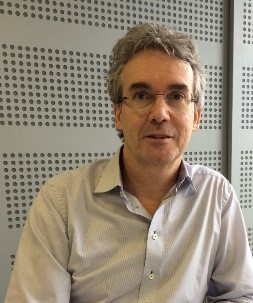 Gert Boschman
Scientific Affairs Director - Europe
BD Biosciences
Gert works as Scientific Affairs Director Europe for BD Biosciences, a business unit under the Life Sciences division of BD, focusing on shaping and developing markets for new products and innovations through partnerships with academia and industry.
He began his career as a biomedical scientist, obtaining a PhD in the field of natural sciences and medicine, in the area of cancer research. Through positions of increasing responsibility at BD in the areas of application development, business development, product management and marketing management, he has built over 25 years of experience in the life sciences and laboratory diagnostic market. As thef European Marketing Director at BD Biosciences, he has launched many new products in the European market.
View More Details +
Challenges of Manufacturing Gene Therapies Into Commercial Realities
11am EST / 4pm GMT / 5pm CET
Overview of bluebird bio's efforts to advance gene therapies for severe genetic disorders and cancer immunotherapy
Challenges faced in manufacturing cell therapies as they move toward commercial phase
Approaches bluebird bio is implementing to overcome some of these challenges
Speakers: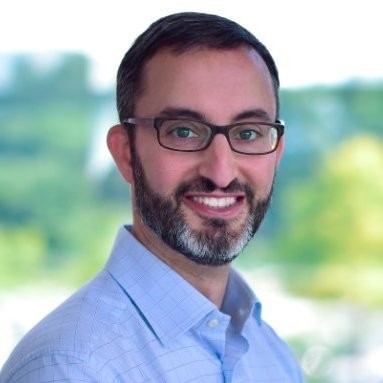 Steve Goodman
Senior Director, Drug Product Manufacturing
bluebirdbio
Steve Goodman is the head of drug product manufacturing at bluebird bio, where he oversees production of cellular therapies across their portfolio of products and is accountable for the long-term technology strategy to expand access of these treatments to serve global patient requirements. Before joining bluebird in January 2018, Steve was at GSK where he held a number of roles across research, development, manufacturing and supply chain. These included roles leading cross-functional teams in the design, development and transfer of clinical and commercial chemical manufacturing processes; designing and implementing supply chain strategies for ex vivo and in vivo gene-modified cell therapies as well as for small molecule medicines; and managing manufacturing operations to ensure the safe and efficient supply of important commercial respiratory products to global patients. Most recently he served as Director of Manufacturing and Strategy for the Cell and Gene Therapy unit where he was responsible for the external manufacturing of the entire value chain to support GSK's ex vivo cellular therapies, and for defining and executing the vector manufacturing strategy. Steve joined GSK in 2002 following a Ph.D. and post-doctoral fellowship in organic synthetic chemistry at Harvard University.
View More Details +
Day 2: Tuesday, April 9, 2019
---
Current Analytical Approaches to Characterization of Advanced Delivery Systems
9am EST / 2pm GMT / 3pm CET
The goal of gene therapy is to introduce new genetic material into target cells without toxicity to non target tissues. Advanced delivery technologies play a key role here and these broadly include two categories of vectors; viral and non-viral. As the cell and gene therapy field continues to evolve and products enter clinical development, the need for appropriate analytical tools is critical to achieving well-characterized products, this includes a requirement to ensure quality control of the delivery system as well as the drug substance. Robust analytical technologies which can drive insight into critical quality attributes can ensure a better understanding and control during the manufacturing process. This presentation describes a range of techniques you can apply to characterization and quality control testing for either viral vectors, such as AAVs, and liposomal technologies and key considerations for deploying these approaches to monitor quality attributes, ensuring a safe, high quality, consistent and efficacious product.
Speakers: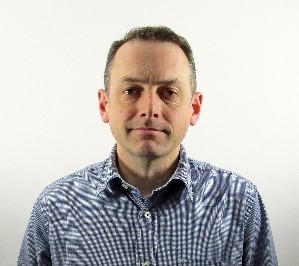 Mark Redfern
Project Manager - Cell and Gene Therapies - Characterization, Stability and Release Testing
Intertek Pharmaceutical Services

Justine Ponzi
Senior Scientist
Intertek Pharmaceutical Services
View More Details +
International standardization efforts for accelerating the development and commercialization of cell and gene therapy products
10am EST / 3pm GMT / 4pm CET
Standards are critical to advance the development and translation of cell and gene therapy products. In particular, many different types of standards (including standard practice, terminology, requirement, and reference material) serve different purposes that collectively accelerate innovation and facilitate product approval. Several Standards Developing Organizations (SDOs) as well as non-consensus standard development bodies are working toward standards that address unique challenges associated with cell and gene therapy manufacturing and testing. This webinar will discuss recent coordinated efforts to synergize standards development and dissemination, particularly through a partnership among NIST, FDA, and SCB. Specific examples of recently published and soon-to-be-published international standards as well as their potential utilities will be discussed.
Speakers:
Sheng Lin-Gibson
Chief of Biosystems and Biomaterials Division
National Institutes Standards & Technology
Dr. Sheng Lin-Gibson is the Chief of the Biosystems and Biomaterials Division at U.S. National Institute of Standards and Technology (NIST). She oversees a multidisciplinary research portfolio that includes advanced therapies, precision medicine, synthetic biology, and complex microbial systems. She is the Chairperson of U.S. Mirror Committee to ISO/TC 276: Biotechnology as well as the Convenor of Working Group 3: Analytical Methods. She leads or contributes to the development of several international standards particularly relevant to cell and gene therapy manufacturing and testing. She has coauthored over 80 peer-reviewed publications, serves on many Interagency Working Groups as well as numerous expert review panels.
View More Details +
Day 3: Wednesday, April 10, 2019
---
Downstream Processing Challenges in Cell Therapy Manufacturing Innovation in the area of Fill & Finish area
9am EST / 2pm GMT / 3pm CET
With the recent FDA approval of the CAR-T cell therapies Kymriah® from Novartis and Yescarta® from Kite Pharma there has been a renewed interest in bioprocessing and the manufacturing facilities required to meet the commercial demands for these novel cell therapy products. Much of the industry focus has been on the upstream process with particular emphasis on large scale cell expansion. In fact, optimization of bioreactor yields often results in downstream process bottlenecks. The challenges of cell therapy process development that arise after the cell expansion stage can include: harvesting, washing, cell purification, cell concentration, formulation, fill and finish, and preservation depending upon the therapy. A successful commercial production process must be scalable, robust, reproducible and results in a therapy that is affordable and economical. Compounding the difficulty, many current cell separation technologies are not compatible with large scale processes. Additionally, since the product is the process, manufacturing processes must maintain the functionality and the critical quality attributes of the cellular material throughout. After an overview of the cell therapy manufacturing upstream process an examination of the downstream process challenges will be presented. The strengths and weaknesses of current approaches will be examined. Where possible, automated solutions will be highlighted. And finally, we will highlight an option available in the area of final formulation, fill & finish area: the Finia Fill and Finish System from TerumoBCT.
Speakers: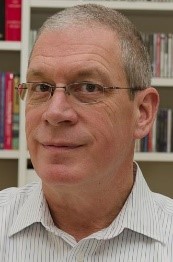 Jim Beltzer, Ph.D
Sr. Manager Global Strategic Medical Affairs – Cell Therapy Technologies,
Terumo BCT
Jim recently transitioned to the Global Strategic Medical Affairs team to better leverage both his technical background and his commercial exposure during his 7 plus years at Terumo. Prior to joining the Cell Processing team at Terumo BCT Dr. Beltzer was the lead scientist for the research and development of Synthemax a synthetic growth surface for the culture of human embryonic stem cells at Corning Life Sciences. He was a co-founder of RETT Corporation and was a key player in the industrialization of several technology platforms including phage display and yeast two-hybrid. He has more than twenty-five years of industrial research and development experience in a broad range of disciplines.

Geoffrey Uhl
Senior Manager Engineering - Cell Therapy Technologies
Terumo BCT
Geoff currently leads the product development efforts for the Cell Therapy Technologies portfolio at Terumo BCT. He previously led teams engaged in development of single-use disposable medical devices across several of Terumo BCT's product lines. Prior to Terumo BCT, Geoff developed complex electromechanical systems in the fields of medical simulation and laboratory instrumentation. Throughout his 18-year career, Geoff has earned 3 US Patents for his contributions to product development efforts.
View More Details +
Gene Therapy Product Analytics: Where Historical and Modern Techniques Meet
10am EST / 3pm GMT / 4pm CET
This session is a brief over view of virus vectored gene therapies. Learn how we approach the analytics and the techniques we use to analyze virus, infectivity, potency, and residual associated with their production. Classical assays and New technology based assays and their uses.
Speaker:

Cari Sadowski
Associate Principle Scientist Virology-group leader/ Associate Biosafety Officer
FUJIFILM Diosynth Biotechnologies
View More Details +
The link between process development and GMP production
11am EST / 4pm GMT / 5pm CET
The manufacture of clinical grade AAV vectors requires knowledge of the complex methods needed to produce, purify and characterize vectors, combined with implementation of cGMP. Guidelines on cGMP for advanced therapies and specific guidelines for CMC for biological products are available. Developing a strategy to ensure adequate interpretation and stage-specific implementation of cGMP from the early phase of process development to late clinical is a key factor to bring an investigational product to commercialization.
This webinar will go over key themes to share with the audience a practical experience of a Biotech with multiple phase 3 studies underway on preparing to commercialization.
Critical Starting Material- Quality
Viral Safety- Risk Assessment & Management
Contract Manufacturing- Technology Transfer
Translation to commercial and challenges
Speakers: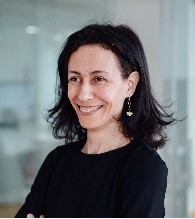 Catherine Cancian
Vice President of Pharmaceutical Operations
GenSight Biologics
In her current position at GenSight Biologics, Catherine Cancian is responsible for the management of the Pharmaceutical Development programs from preclinical to Phase III clinical studies and commercialization. She has over 20 years' experience in manufacturing operations and bioprocesses improvement in biotechnology companies. Prior to join GenSight in 2017, Catherine served at various positions at Sanofi Pasteur, including management level responsibilities in Manufacturing, Quality & CMC compliance, and Project Management, leading multifunctional project teams in the New Drug Application filing and marketing approval. From 2015 to 2017, she served at Genethon Bioproduction to lead industrialization projects for gene therapy vectors.
Catherine received a master's degree in Neurosciences from Pierre & Marie Curie University (Paris), an Engineering Degree in Biotechnologies from UTC and a master's degree in Business and Management of Strategic Units from HEC (Paris).
View More Details +
Day 4: Thursday, April 11, 2019
---
Optimization of HEK293T suspension cultivation with a DoE-approach in the ambr® 15 micro bioreactor
9am EST / 2pm GMT / 3pm CET
Viral vectors such as adenoviruses, adeno-associated viruses and retroviruses are effective delivery systems for genetic material used in cell and gene therapies. Especially lentiviruses are used for example for the transfer of genetic information for novel cellular immunotherapy like CAR-T cell therapy.
HEK293T cells are a workhorse cell line for lentiviral vector production for both cell and gene therapy applications. A significant challenge for the cell and gene therapy industry is to develop a HEK293T suspension cell culture processes that is well characterized and can be scaled-up for production whilst ensuring clinical and commercial success.
In the study presented ambr® 15 was used for the optimization of the HEK293T culture in suspension. Optimal stirring speed, DO and pH value was identified by performing a DoE study by using the MODDE® software for experimental planning. Viable Cell Count (VCC), viability and generation time have been monitored and compared to standard shake flask culture.
Speakers: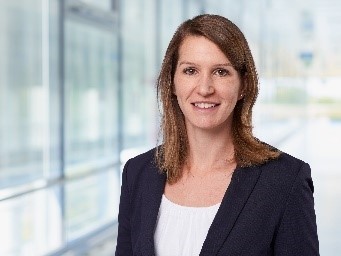 Dr Franziska Bollmann
Virus Scientist - Regenerative Medicine R&D Department
Sartorius Stedim Biotech
Dr. Franziska Bollmann is a virus scientist in the Regenerative Medicine R&D Department at Sartorius Stedim Biotech, Göttingen, Germany. She is a studied biochemist with experience in lentivirus up- and downstream processing and assay development.
View More Details +
Adipose-derived Stromal Vascular Fraction for clinical use
10am EST / 3pm GMT / 4pm CET
Today we are facing the entry in the market of the Advanced cell therapy products, which are products based on living cells delivered to patients for the treatment of various diseases, like cancer, orthopaedic problems, and more coming degenerative diseases. The basis of these products is that we have cells inside our body able to cure degenerative diseases. These cells are called stem cells and can differentiate virtually in any other body tissue and become the new therapeutic agent for many diseases. What is massively missing in this field is standardization and we as a Foundation work already actively with other Institutions to have a common protocol for obtaining a correct SVF.
The educational purpose of this presentation is to make people aware of the need of standardization by explaining how a SVF could be obtained following criteria that fits inside the GMP rules, that will be the rules governing the all domain of advanced cell therapies. The presentation will show some technical aspects of the processing of adipose tissues to obtain SVF but also the results of this process in terms of cell yield, viability and phenotype characteristics.
Speakers:
Gianni Soldati
President
Swiss Stem Cell Foundation
Born in 1958 in Lugano, Gianni Soldati made his studies in Lugano, where he obtained his "Teaching Diploma". In 1981 he started his biological curriculum in Geneva, Faculty of Sciences, obtaining his Diploma in Biology in 1985 at the Centre Médical Universitaire (CMU). He then reached Locarno for his Ph.D studies, at the "Centre for reproductive endocrinology" headed by Dr. M. Balerna and Prof. A. Campana. In 1991 he got his Ph.D in pharmacology at the University of Basel. In 1991 he left for a post-doctoral period in Basel at both the "Friedrich Miescher Institut" and the "Zentrum für Lehre und Forschung", followed by a 6 months period in London at the Institute of Child Health. After this period he returned to Locarno to work at the "Servizio Oncologico Cantonale" with Prof. F. Cavalli for five years on the molecular diagnosis of tumours. In 1996 he founded the Molecular Diagnostic Laboratory that is now operative since then. In August 2004 the LDM performed the first Swiss stem cell transplant in a patient with acute myocardial infarct. In 2005 he founded the Swiss Stem Cells Bank in Lugano, where he was scientific Director till the end of 2011. From 2006 he has been for over 8 years (till October 2012) Director of the Cell Therapy Unit of the Cardiocentro Ticino with the aim of studying and developing new human cell therapies. In 2009 he founded the Swiss Stem Cell Foundation dedicated to applied research for human cell therapies and since 2013 the Foundation is running a GMP biobank in Technopark Zurich. He is currently President and Head of the research of the Swiss Stem Cell Foundation.
View More Details +